Production of high-energy beta emitting rhenium-188
Not for Human Use.
The OncoBeta® 188W/188Re Generatoris based on an alumina column. The longer-lived mother radionuclide 188W is adsorbed on the column material while the daughter radionuclide 188Re is selectively eluted from the generator with sterile isotonic solution as sodium perrhenate (Na188ReO4).
USAGE
The 188W/188Re Generator can be used for radiolabelling reactions or directly as a high dose liquid radioactive source.
· Available in different sizes upon request. Up to150 GBq (4 Ci) 188W
· High activity concentration>Up to 9 GBq/ml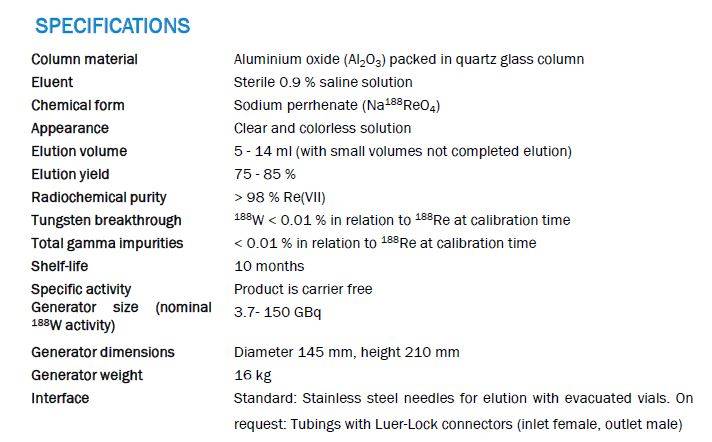 Rhenium-188 Labeled Radiopharmaceuticals: Current Clinical


Rhenium-188: Availability from the 188W/188Re Generator
and Status ofCurrent Applications